Another successful year for Stockport Hydro Ltd as 16 local projects benefit from the 2021 Environmental Challenge Award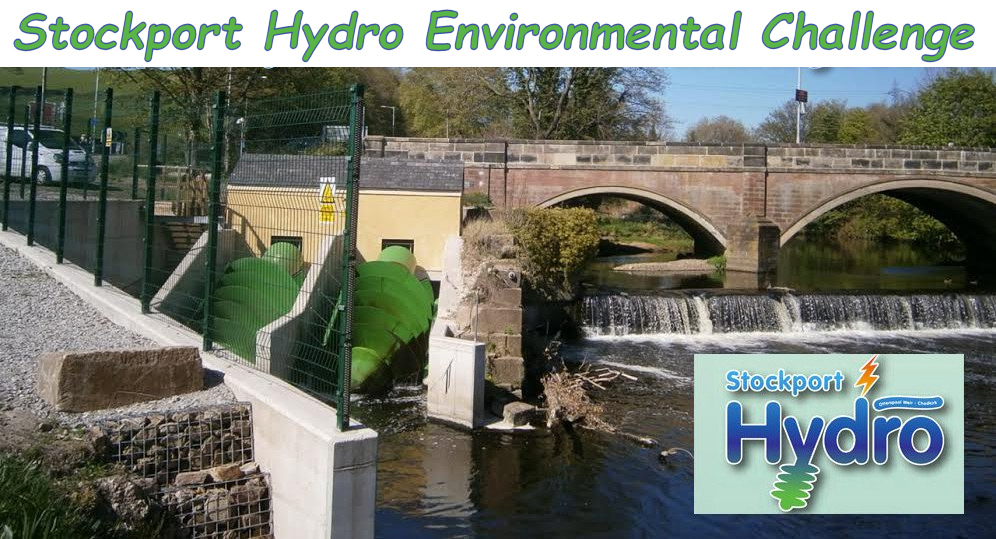 £5,832 donated to 16 community projects within Stockport
Stockport Hydro Ltd is delighted to announce that £5,832, raised through the sale of renewable energy and donations by members, has been donated to 16 diverse environmental and educational projects within SMBC.
Sadly this year they are unable to arrange an awards ceremony at the Hydro but look forward to welcoming everyone for a tour of the site once it is safe to do so.
River and Pond life:
The Garden House in Marple, shown below with visitors from Chernobyl in 2019, received a contribution towards the establishment of a riverside sensory garden. Continuing the watery theme, 3 Primary Schools, Norbury Hall and Dial Park in Offerton and Rose Hill, Marple have received contributions towards resources to create ponds in their school grounds.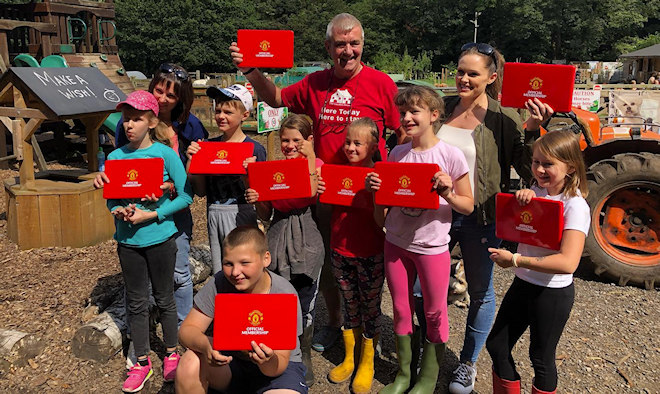 Learning to Grow your own:
The Green Team at Fairway Primary Offerton are starting a food growing and food security project and received funding for seeds, tools and compost to start a small vegetable patch.
All Saints School, Marple received a donation towards the establishment of an allotment area for the benefit of the children and wider community.
Encouraging exercise for all ages:
The Friends of Scholes Park, Gatley (seen below in a photo from their web site) requested funding for lantern building resources for a Winter Lantern Parade to bring all park users together and further encourage local residents to engage in events and activities in the park.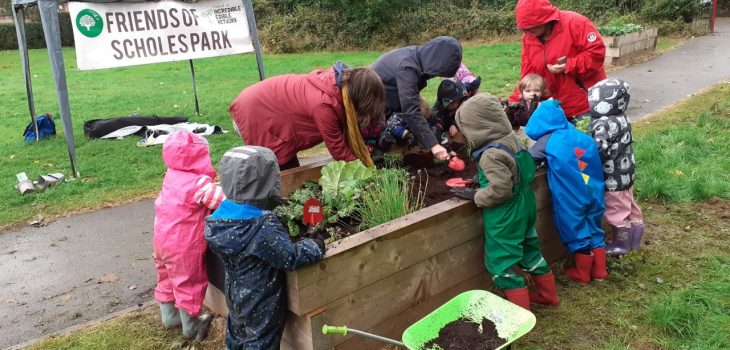 Manchester Rugby Club in Cheadle Hulme, Stockport, received a contribution to the construction of a covid friendly accessible wooden catering shelter for use by members and the local community.
Based in Marple The Virtual Village Project, part of Community Active Stockport, received a contribution towards equipment to film safe and interesting walks around Marple town centre. These will form virtual guides for older people living alone/in sheltered accomodation who, with the help of volunteers, can participate in short local walks.
The Heaton School in Heaton Moor requested a contribution for more hand tools, a hammock and geodesic mats to enable wheelchair users more access to their ever popular forest school area in all weathers.
Wildlife Watching and Gardening:
Warren Wood Primary School in Offerton (seen below in a photo from their web site) received funding for 2 cameras for wildlife watching and an outdoor sink to improve sanitation during cooking activities in the forest school area.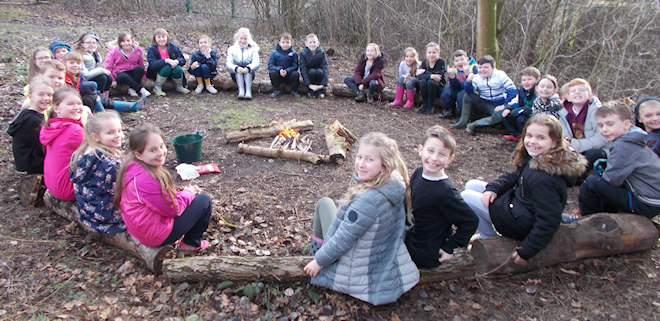 At Stockport Signpost for Carers, the Carers Gardening Group received a donation to make their growing area more wildlife friendly and accessible.
A Winter Planting Party is being planned at Walthew House, which supports Stockport residents with sight or hearing loss. The funding will cover the cost of pots, plants, flowers and compost.
Pure Innovations, working with adults with learning disabilities, have developed a wildlife and observation area at their allotment in Woodbank Park. The group received funding to establish a bee colony, a bird bath, a solar water fountain and to purchase resources to construct bee and insect hotels.
Sustainable Living in the Heatons aim to use their donation to purchase Bat recording equipment. With the help of an ecologist, they will also develop bat trails, train volunteers to lead walks once it is safe and promote the walks through local medical centres and healthy living groups.
1st Marple Scout Group requested funding for resources to support Packs of all ages to gain their environmental badges. This will involve learning about recycling, gardening in the Memorial Park, litter picking and visits to the Hydro/recycling centres when safe to do so.
---
Stockport Hydro is run entirely by volunteers and produces power that is fed directly into the National Grid. This creates an income that maintains the scheme, pays a return to investors and the Environmental Challenge fund. Over the anticipated 40-year life of the project, the scheme expects to save over 100,000 tonnes of CO2.