Report on Climate Crisis in Marple Event
Marple, Mellor and Marple Bridge Energy Saving Strategy (MESS), staged the "Climate Crisis in Marple' event (At Marple Sixth Form College on 29th September 2019) bringing over 270 people together to look at the causes and effects of Climate Change on our environment. And, more importantly what we can all do to halt the destruction of our planet. Four young people took the platform to speak passionately about their concerns for nature and wildlife saying, "Nature is a beautiful and glorious thing and it is our duty to take care of the world".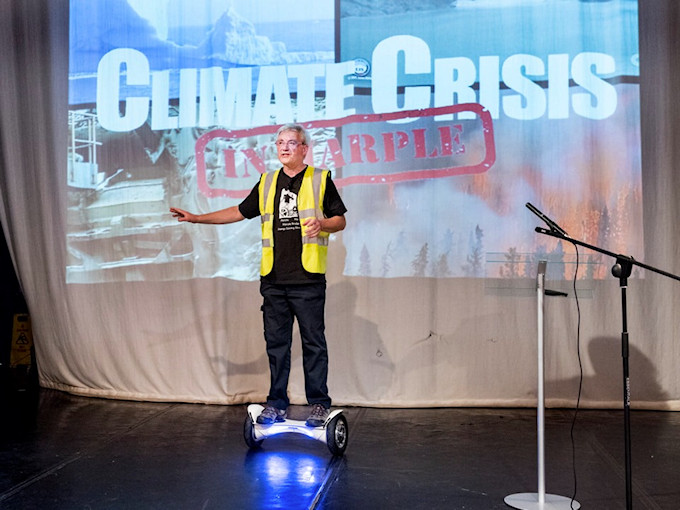 Keynote speaker, Dr. Chris Jones from "The Tyndall Centre for Climate Change Research', (part of the University of Manchester), spoke eloquently about the problems facing mankind, "We are living in a warming world and this is a human problem. We need to tackle this globally and locally. We need to start now by co-ordinating action between councillors, businesses, government and groups at the grass roots level".
During the second part of the conference various local groups talked about sustainable living with comments and suggestions such as, "Shop locally sourced foods". There were many stalls and exhibits emphasising the need to live well and look after our environment. Each person then made a pledge to say what they would do to improve their lifestyle and preserve our world.
All agreed it was a very successful event and everyone is now looking forward to the planned two day conference to be held in 2020.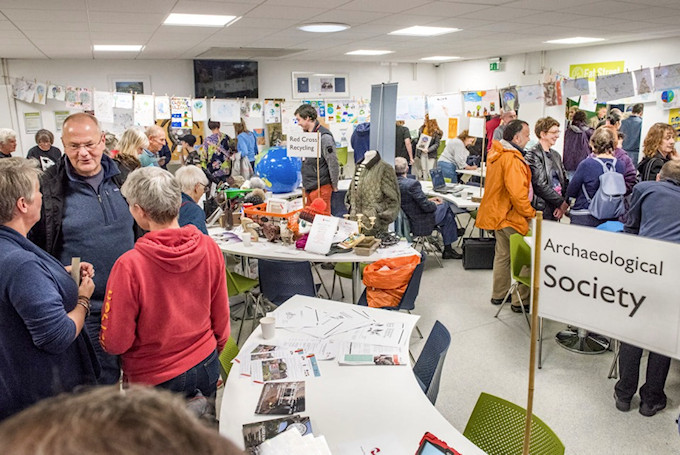 Photo credits: Arthur Procter
For more photos of the event by Arthur visit the Marple Website Virtual History Tour.
To contact MESS please email: This email address is being protected from spambots. You need JavaScript enabled to view it. or phone 0161 663 0402