Marple Hall School's mammoth Community Litter Pick!
Marple Hall School's Year Seven students have volunteered in high numbers to take part in the school's mammoth 'Community Litter-Pick'! Lasting all week, students have been roaming the area neighbouring the school to collect any litter they see. This was in response to BBC Radio's 'Don't Mess with Manchester' litter campaign in association with Keep Britain Tidy.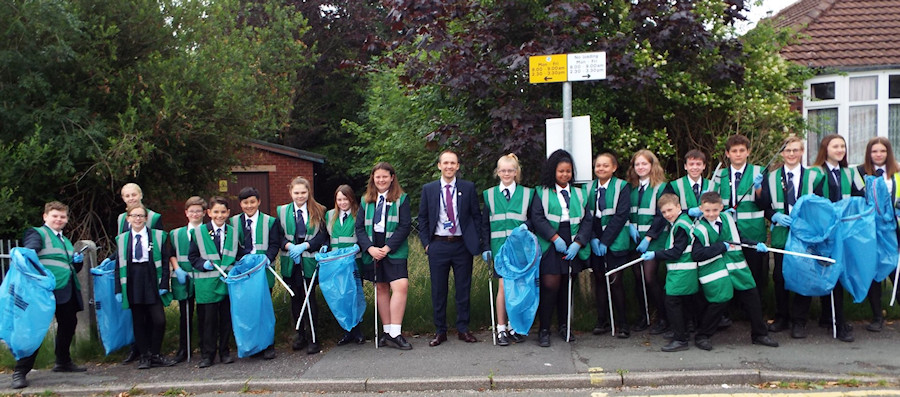 Headmaster Joe Barker with Year Seven students
The school says "At Marple Hall we take litter very seriously within school and have had a big drive to encourage our students to take responsibility for their own litter. As 'RESPECT' is a big part of our Marple Hall Spirit, we are hoping that events like this will instil a deep respect for our wider community in our students."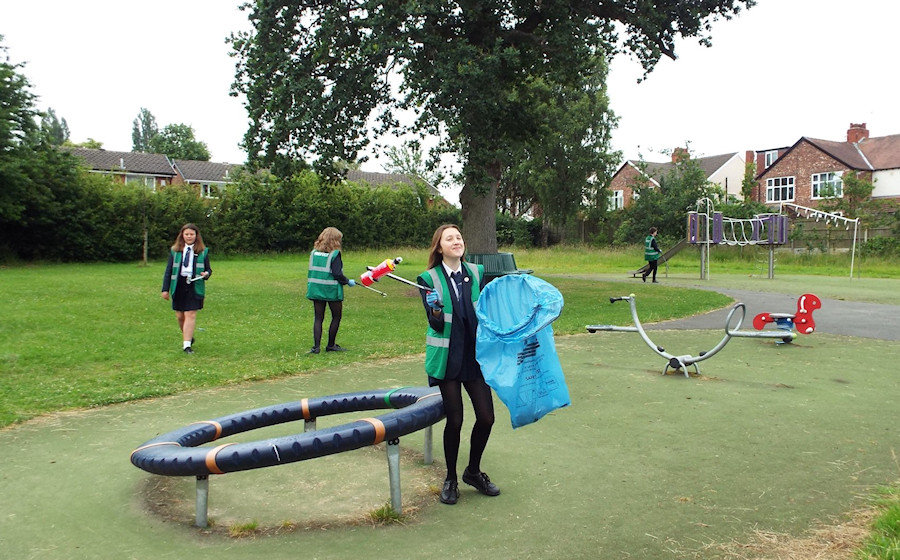 Students picking litter in Cromwell Avenue Park
Comments from local residents;
"I live on Cromwell Ave and it was lovely to see the kids picking up litter in the park".
"I live on Marple Hall Drive and I am really impressed to see MHS students picking up litter today".
Well done Year Seven! We understand that students will be out and about again in the future and target areas will include the Skatepark in Memorial Park and Rose Hill Station.