Lock No. 5
Marple Locks have double gates at the bottom and a single gate at the top. About 10,000 gallons of water are needed to lift a boat through one lock and, believe it or not, this is provided by solar energy! The sun's heat evaporates water, mainly from the sea, and this re-forms as clouds. Rain mostly precipitates over high ground and collects in reservoirs, such as Coombs Reservoir high above Whaley Bridge. From here the Peak Forest Canal is kept topped up.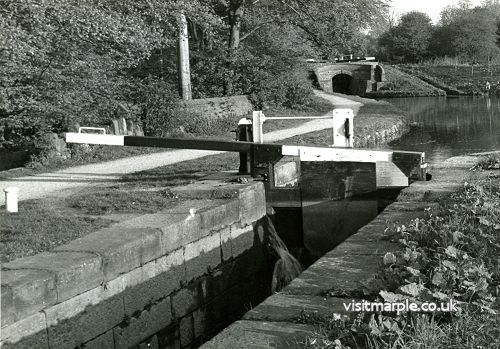 Lock No. 5
All the locks have an efficient overflow system to cope with heavy rainfall, or misuse of the locks and there are large pounds between them to ensure sufficient water is available to keep them operational. In some places there are also side pounds to store even more water, rather than allow it to pass through the overflows.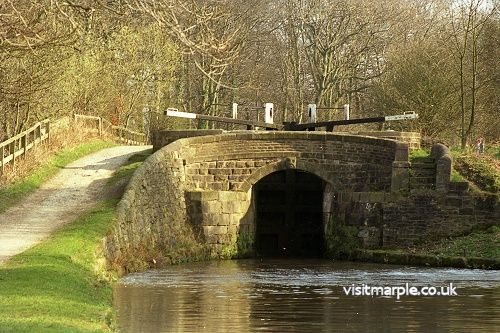 Lock number 5, from the 1993 Marple Civic Society exhibition of Listed Buildings.