Lock No. 10 - alongside the entrance to Memorial Park
Lock 10 is a particularly intriguing area, as it is believed to be where the Tramway crossed the canal. There is certainly strong evidence in the form of deep grooves cut into the stonework of the lock that are thought to have taken the rails. However, it's very hard to imagine how this scene must have looked in those hectic days when both the canal locks and two tramway lines were operating twenty-four hours a day.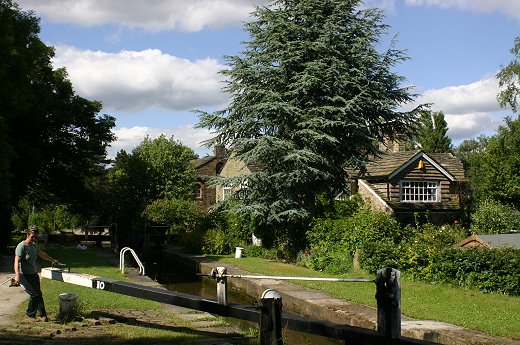 Lock 10 is a tranquil scene today
Alongside Lock 10 stands Tollgate Cottage. You'd never realise by looking at it today but this delightful building was close to ruin in 1955. Thankfully it was saved and is now a listed building. The windows were designed so that there was a view in both directions along the road, so that the approaching traffic could be seen easily. It is thought that this cottage was a canal tollhouse too, as traffic heading to and from the Lime Kilns along the now defunct Lime Kilns Arm would not have passed the Tollhouse at Top Lock.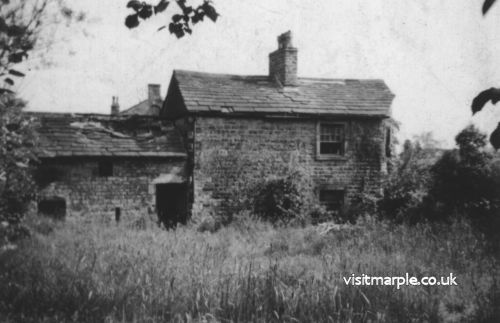 Tollgate cottage close to ruin in 1955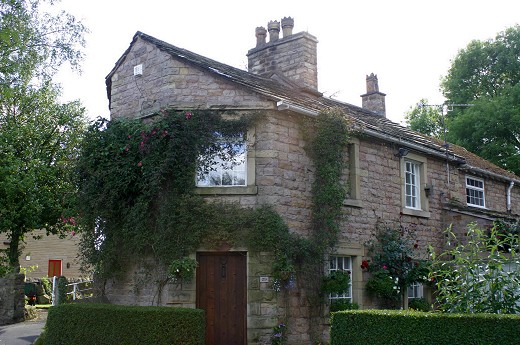 Tollgate cottage restored
Opposite Tollgate Cottage on the towpath side is a small bridge which provides one of two entrances to Marple's Memorial Park between here and Lock 12. There is a sluice that runs under this bridge and if you peek over the wall next to it you'll see what is said to be the only house in the country with a canal pound in its garden. This is Brabyns House; now privately owned, it was originally built in 1803 as the canal manager's house and office.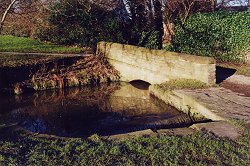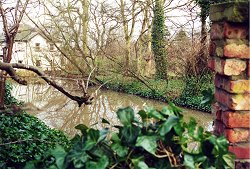 The bridge into Memorial Park
The pound in the garden of Brabyns House
This view of Lock 10 pound taken from Lock 11 locktail bridge epitomizes the tranquil beauty of Marple on a fine summer's day. On the right hand side of this pound was Arkwright's Coal Wharf. Unfortunately we've not come across any pictures of this yet and the only remaining trace of it is the stonework forming the bank, which may be original.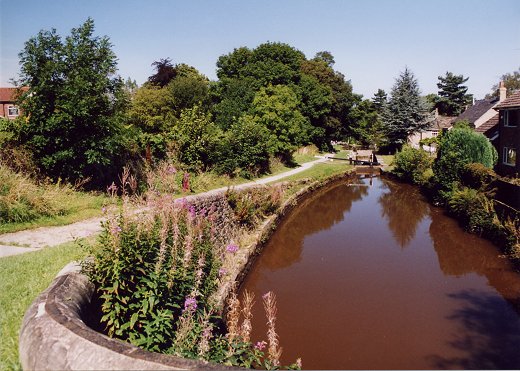 Lock 10 viewed from Lock 11 locktail bridge