The Strange Haunting of Marple Hall and the family who lived there
The Marple Website and Marple Local History Society are delighted to have been able to help author Steve Cliffe by providing many of the wonderful images used in a new book about Marple Hall from the Virtual History Tour of Marple. "The Tour" is a long-term collaboration between the web site and the society. It contains over 200 images relating to the hall and, at the time of writing, almost 14,000 local images in total that have been viewed nearly 4.5 million times.
The Legends of Marple Hall
Legends about Marple Hall have long fascinated local people and in this new book published in October 2019 Steve Cliffe, former editor of Stockport Heritage Magazine and David Kelsall, talented local artist and teacher, have brought them to life with meticulous research and illustrations.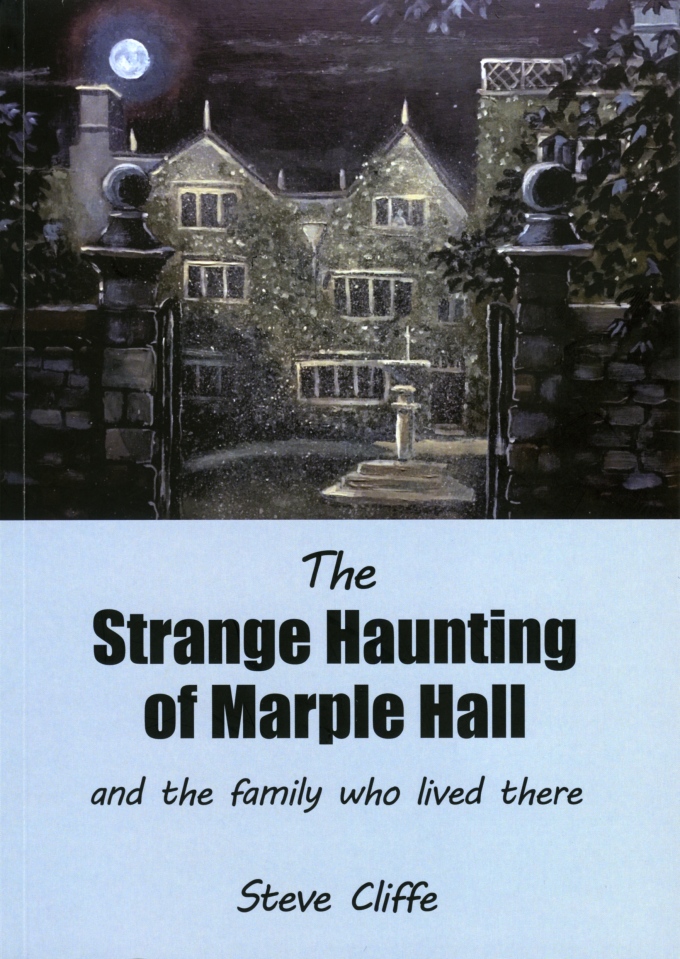 Prologue

The small child lay breathless in bed as the floorboards creaked in the old wooden panelled bedroom. Richard did not like the way the hinges squealed on the dark oak door when it opened. And although he was used to the shadows cast by a small night light at his bedside, what terrified him was that the door had NOT opened... yet SOMETHING was in the room. And that something was making a distinct thump, thump, thump on the floorboards as it approached his cot.
A great stocking filler for Marple history enthusiasts
The book costs £12 and is available from Marple Bookshop on Stockport Road and Marple Bridge Stores on Town Street. They are also available from Stockport Heritage Centre in St Mary's Church, from Staircase House, Waterstones and WH Smiths in Stockport.
Here are just a few of the wonderful Virtual History Tour images used to illustrate the book: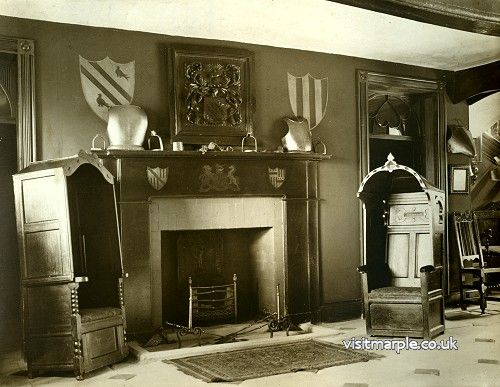 The fireplace and amazing chairs in the entrance hall of Marple Hall in 1919.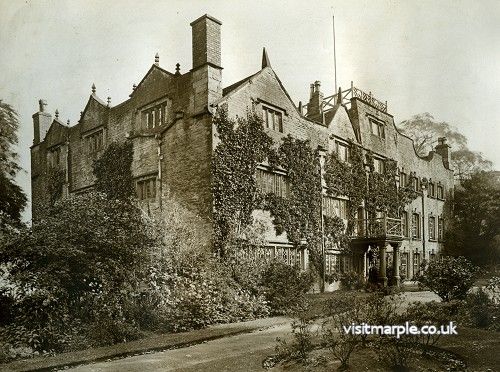 A fantastic view of Marple Hall from the west in 1919.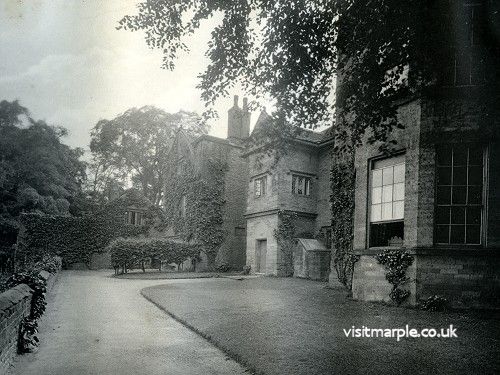 The back of Marple Hall in 1902.
For many more images of the hall visit the Marple Hall Albums on the Virtual History Tour of Marple.