Saturday 12th September 1964 - Seal Rocks
With the start of a new school year I will make another effort to maintain a written record of our rambling activities.
| | | |
| --- | --- | --- |
| Mr F R Mason | Mr Booth | Bulksas |
| Tony Mason | Terry Allen | Eric Crossley |
| Ian Pollock | Seddon | Kevin James |
| Neal Robinson | Graham Renshaw | Michael Robinson |
| Julian McIntosh | Janice Howard | Christine Robinson |
| Sandra Mills & friend | Terry Burke | Ryan |
| Gillian Booth | Carol Ingham | J Birk |
| Colin Booth | Ann Eastman | Philip Davies |
| Laura Booth | Chris Ridgway | (This list not in F Mason's writing) |
The members listed assembled at Marple Station at about 9am to catch the 9.20 train to Edale. Route from Edale, part way up Grindsbrook, then sharp right up a clough and over the ridge to Seal Rocks. Then along Seal Edge, The Edge and Kinder Edge to the head of William Clough. Then into Hayfield via William Clough and near Kinder Reservoir.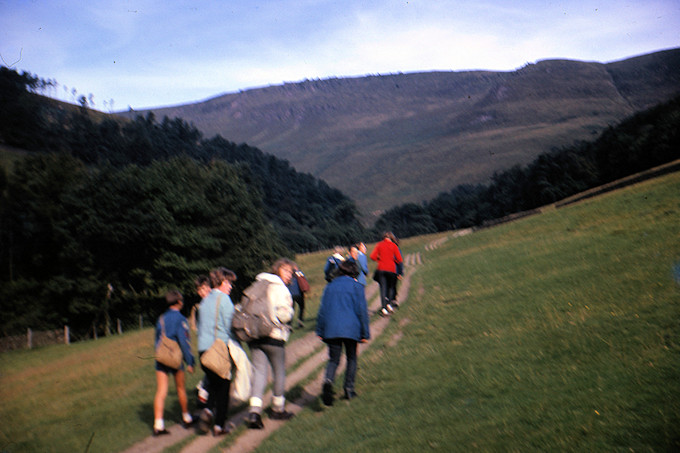 WW1964-016 Leaving Edale for Grindsbrook
The weather was excellent - the first time we've had good weather on this route. Had good fun on the many rocks and enjoyed wide views.
Found a 12.5mm machine gun round near head of William Clough - disposed of it in the bogs. A good ramble; took several photographs.
Sandra split her slacks from top to bottom. Sewed them up with a collection of safety pins. Had to hurry a few of the stragglers in order to catch the 4.13 train from Hayfield to Marple.
There are more photos from this trip below: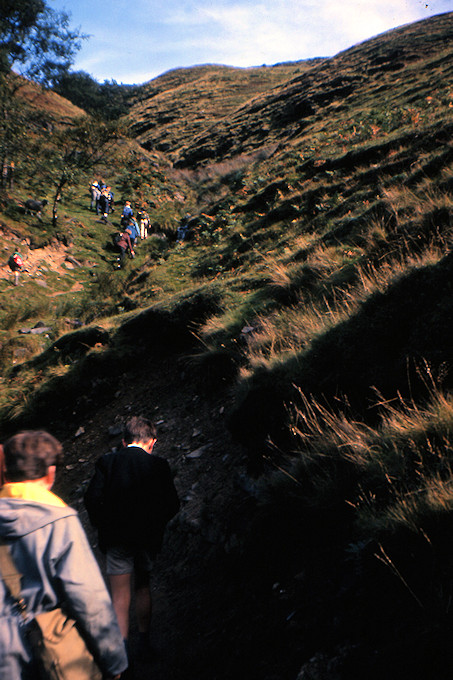 WW1964-017 Grindsbrook to Seal Rocks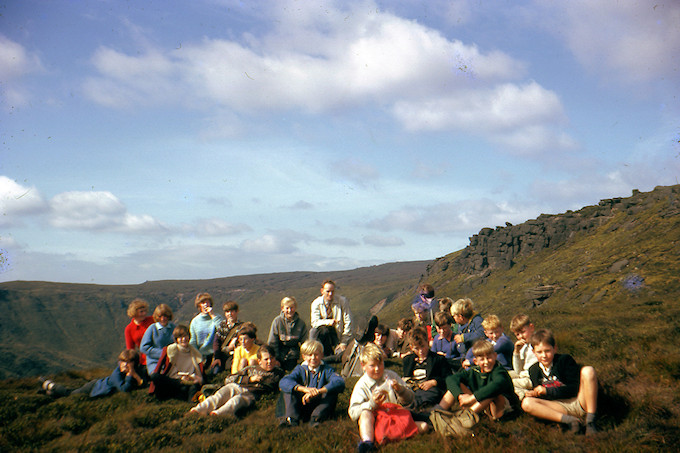 WW1964-018 A group photo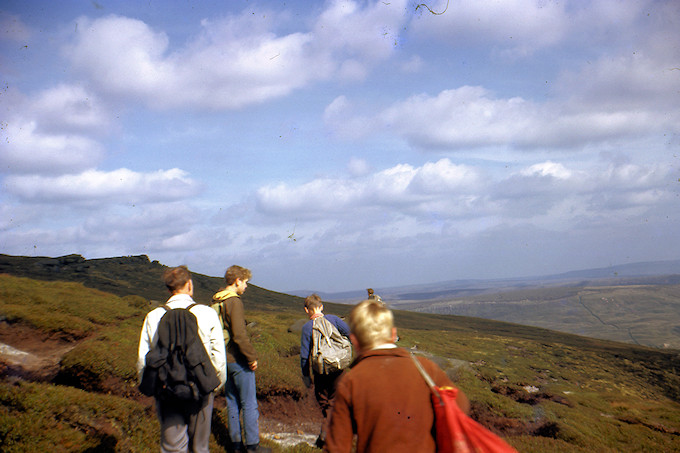 WW1964-019 Caption required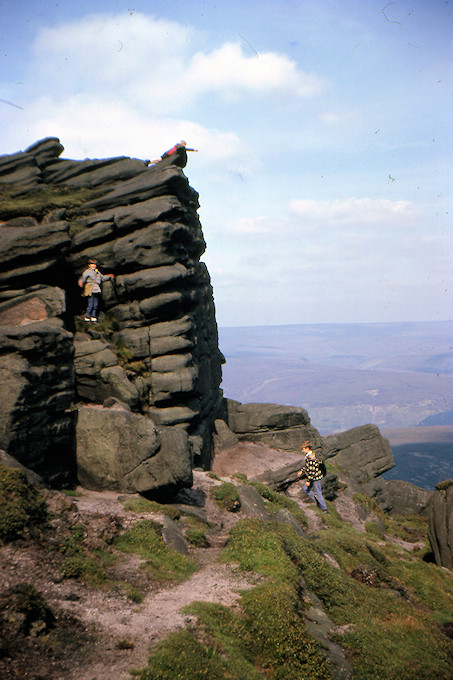 WW1964-020 Seal Rocks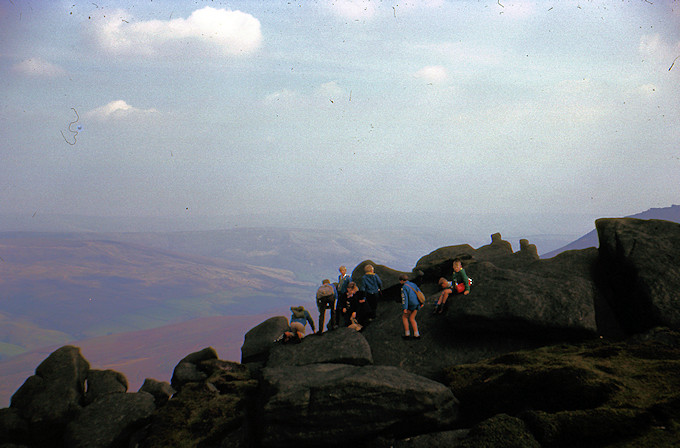 WW1964-021 Seal Rocks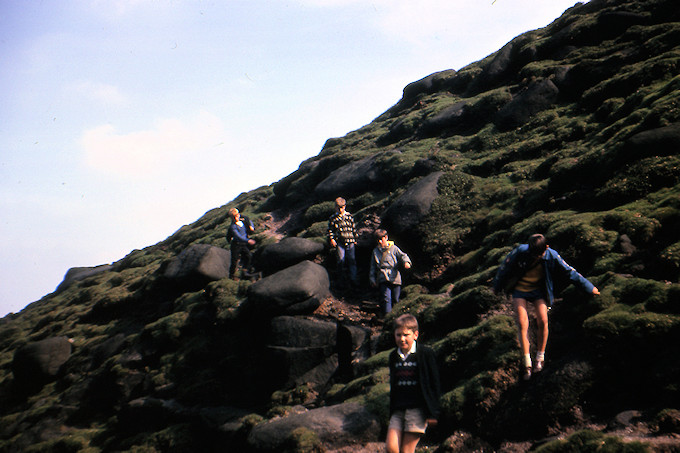 WW1964-022 Caption required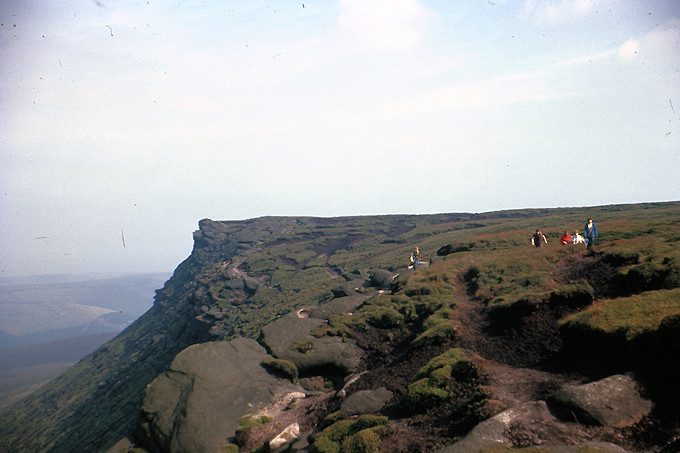 WW1964-023 Seal Edge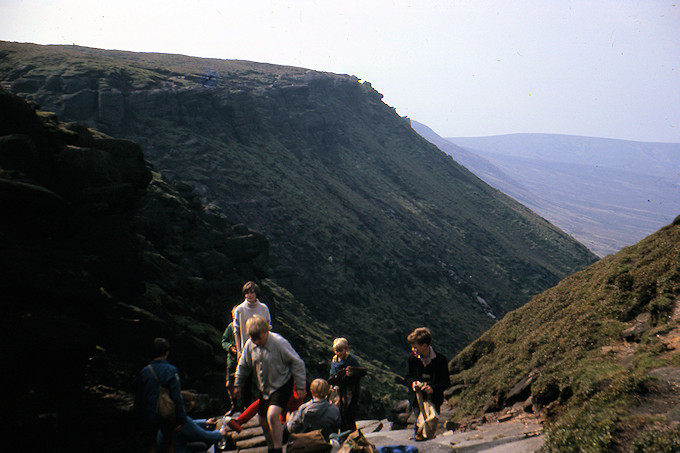 WW1964-024 Caption required