Willows School Holiday in the Lake District in 1959
Fifty-three pupils and seven adults attended the second Willows YHA School Holiday to the Lake District during Whitsun 1959.
This holiday record contains a list of participants and the first ever known photographic record of the Willows School holiday adventures.
Lake District 1959 - Introduction
Area: Lake District
Dates: Whitsun holidays
Hostels: Grasmere, Borrowdale.
Pupils:
| | | | |
| --- | --- | --- | --- |
| Christopher Allison | Lesley Doyle | Elizabeth Leather | Gerald Boardman |
| Denis Bower | Maureen Finnucane | Helen Lee | Eileen Thelwell |
| Janet Bostock | Winifred Finucane | Robert Martin | Philip Shaw |
| Shirley Bower | Richard Garner | Janet Marshall | Andrew Tinsey |
| Barbara Atkins | John Gregory | Ann Mason | Hilary Turner |
| Russell Bolger | John Harrison | Tony Mason | David Wright |
| Miriam Brewer | Robert Harwood | Keith Mercer | Francesca Griffiths |
| Janet Birtwistle | Victor Howkins | Kenneth Mercer | Margaret Andrews |
| Brenda Birtwistle | Alwyn Kay | Tony North | Pamela Jones |
| Christopher Cooke | Julia Keene | Barry Phillips | Susan Archibald |
| Christine Crabtree | Frank Kirk | Maureen Pridham | Graham Seddon |
| Margaret Cramner | Irene Kirk | Derek Rains | |
| Valerie Crossley | Robin Lambert | Wendy Sharples | |
| Anne Close | William Lang | Angus Sanders | |
Adults:
Miss R Wood
Miss M McQuillan
Mr & Mrs Wilks
Mr K Baker
Mr & Mrs F R Mason
Cost:
| | |
| --- | --- |
| Per pupil, including all fares and food: | £3 -15s -0d |
| Total cost of holiday for 61 persons: | £226 -5s -9d |
Lake District 1959 - Photographs
1959 was the first year when a photographic record of the Willows School Holidays was kept instead of a full written record. The following photographs were taken during the holiday in the Lake District: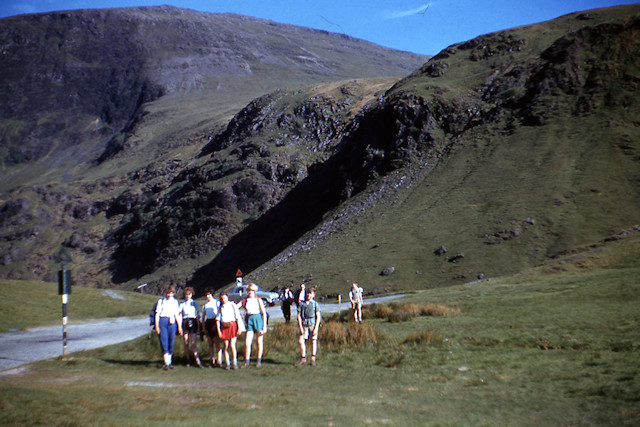 WH1959-001 Newlands Pass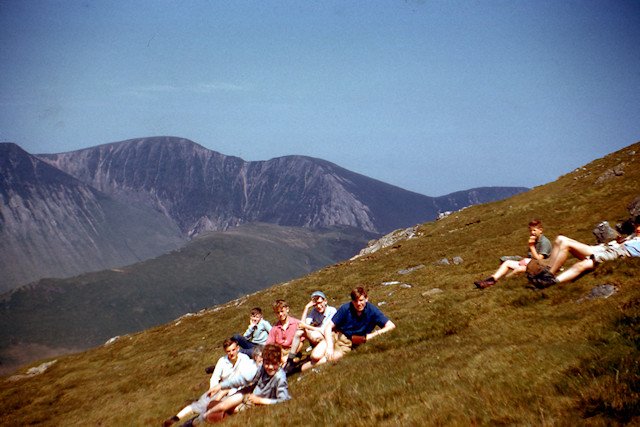 WH1959-002 From Red Pike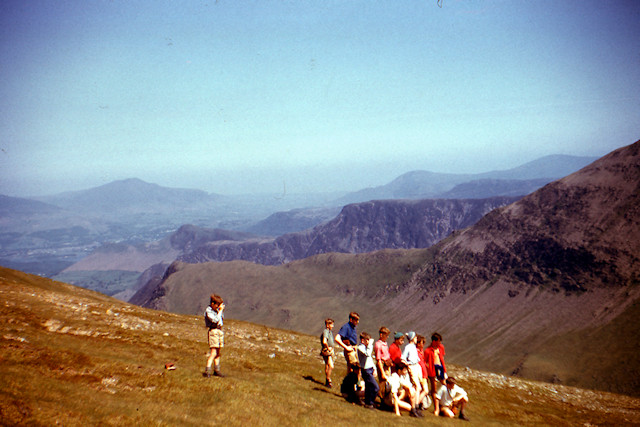 WH1959-003 On Red Pike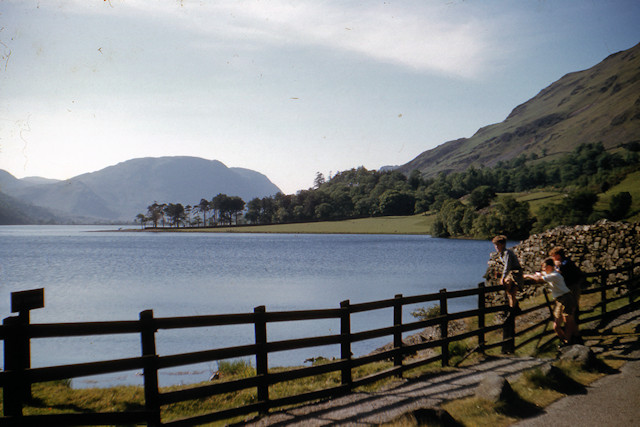 WH1959-004 Buttermere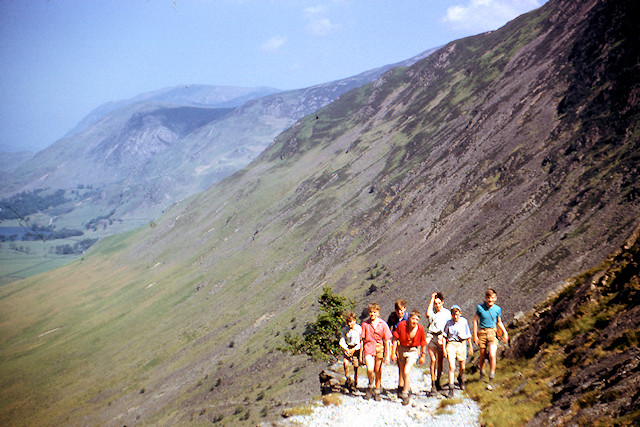 WH1959-005 Caption required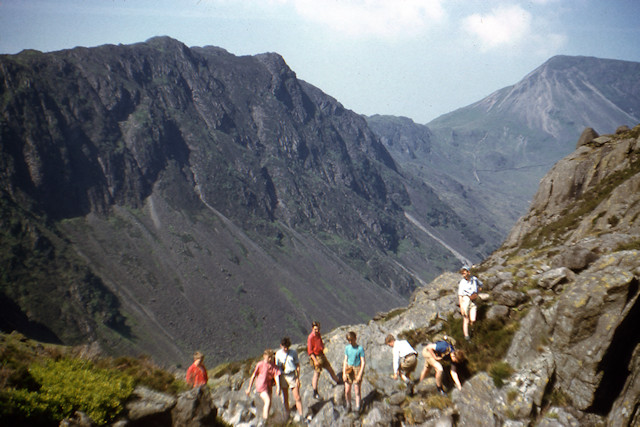 WH1959-006 Hay Stacks from above Honister Pass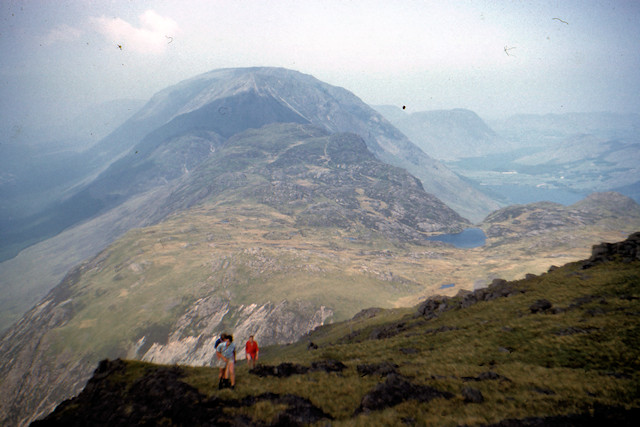 WH1959-007 Great Gable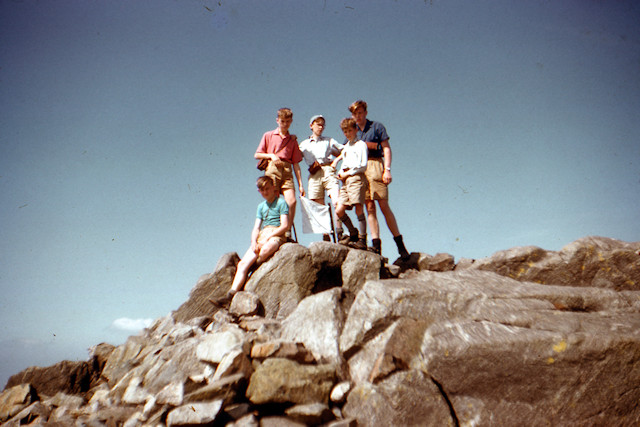 WH1959-008 Caption required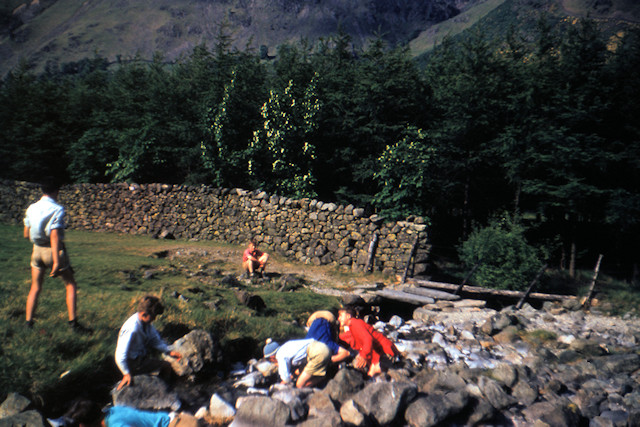 WH1959-009 Caption required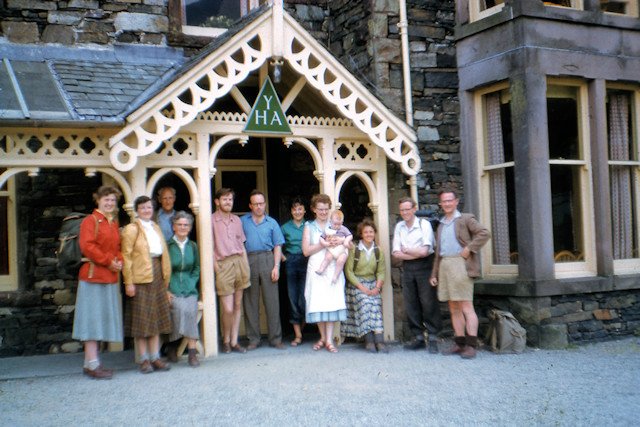 WH1959-010 Grasmere Youth Hostel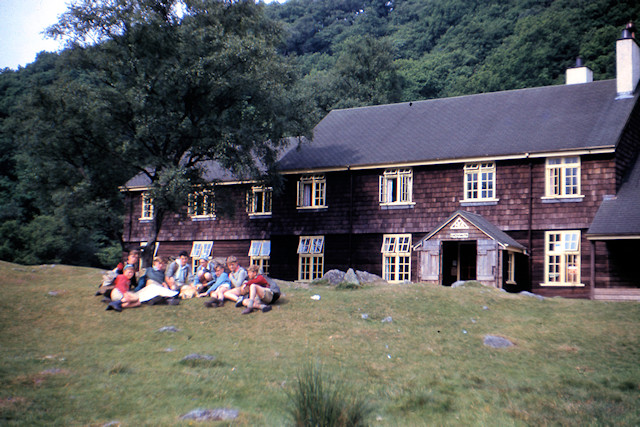 WH1959-011 Borrowdale Youth Hostel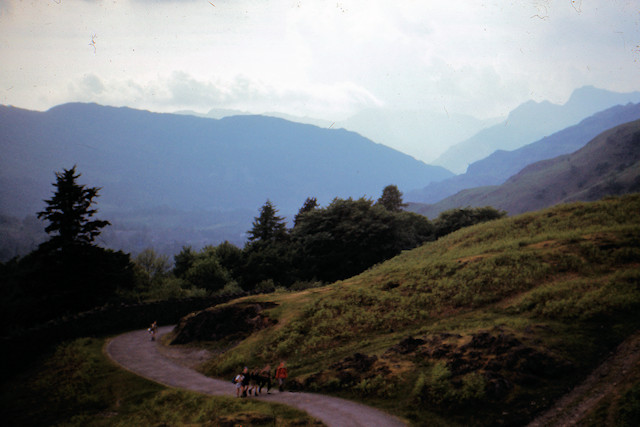 WH1959-012 Near Derwentwater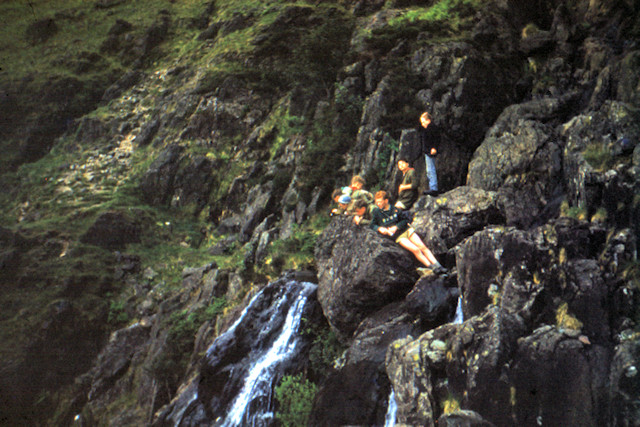 WH1959-013 Caption required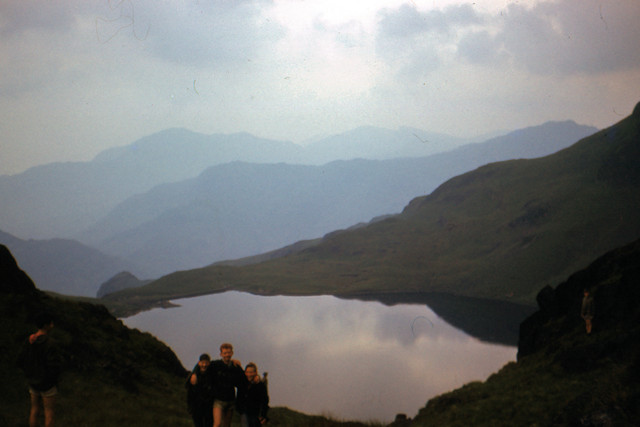 WH1959-014 Stickle Tarn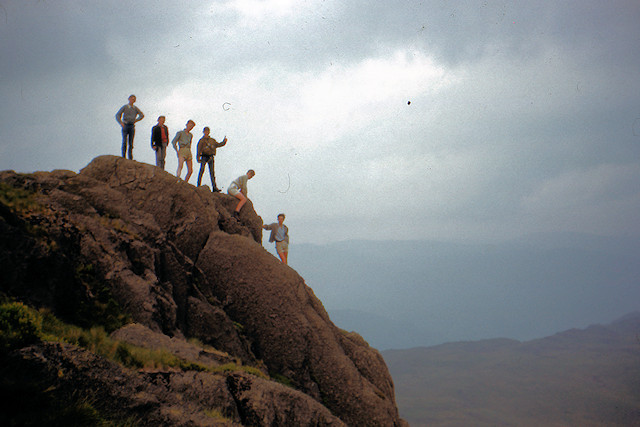 WH1959-015 Pavey Arc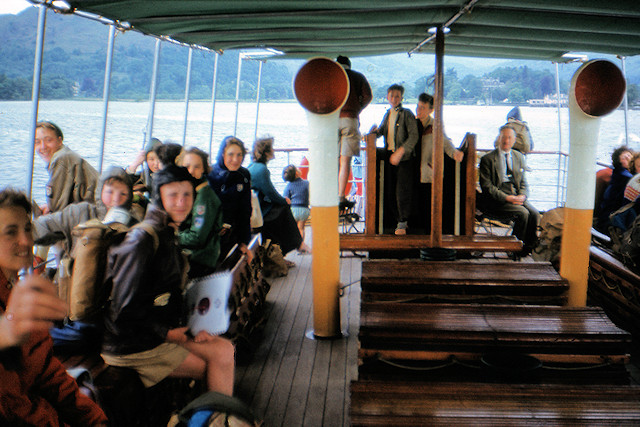 WH1959-016 Heading home on Windermere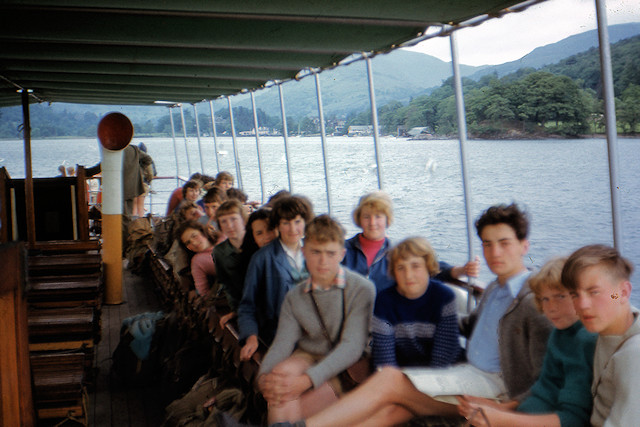 WH1959-017 On Windermere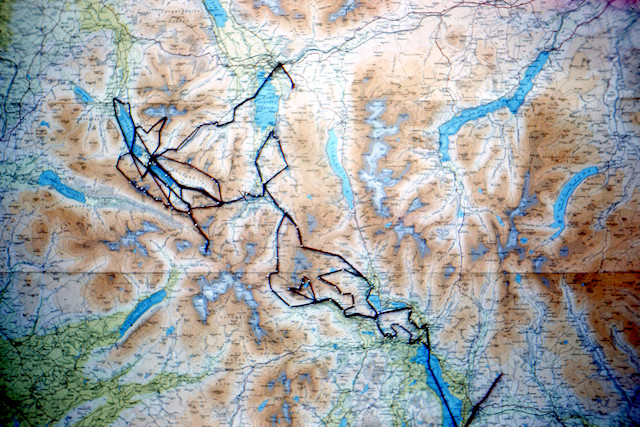 WH1959-018 Map of routes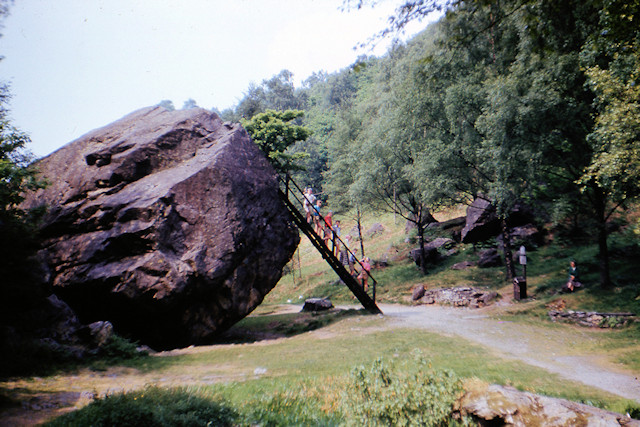 WH1959-019 Caption required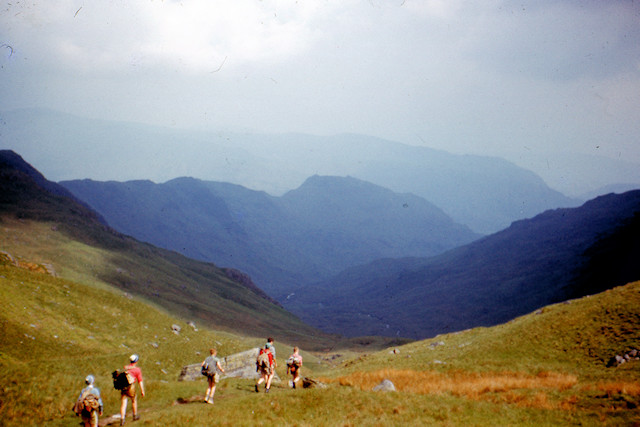 WH1959-020 Greenup Edge