Poppy Appeal back on track with over £15k raised in 2017!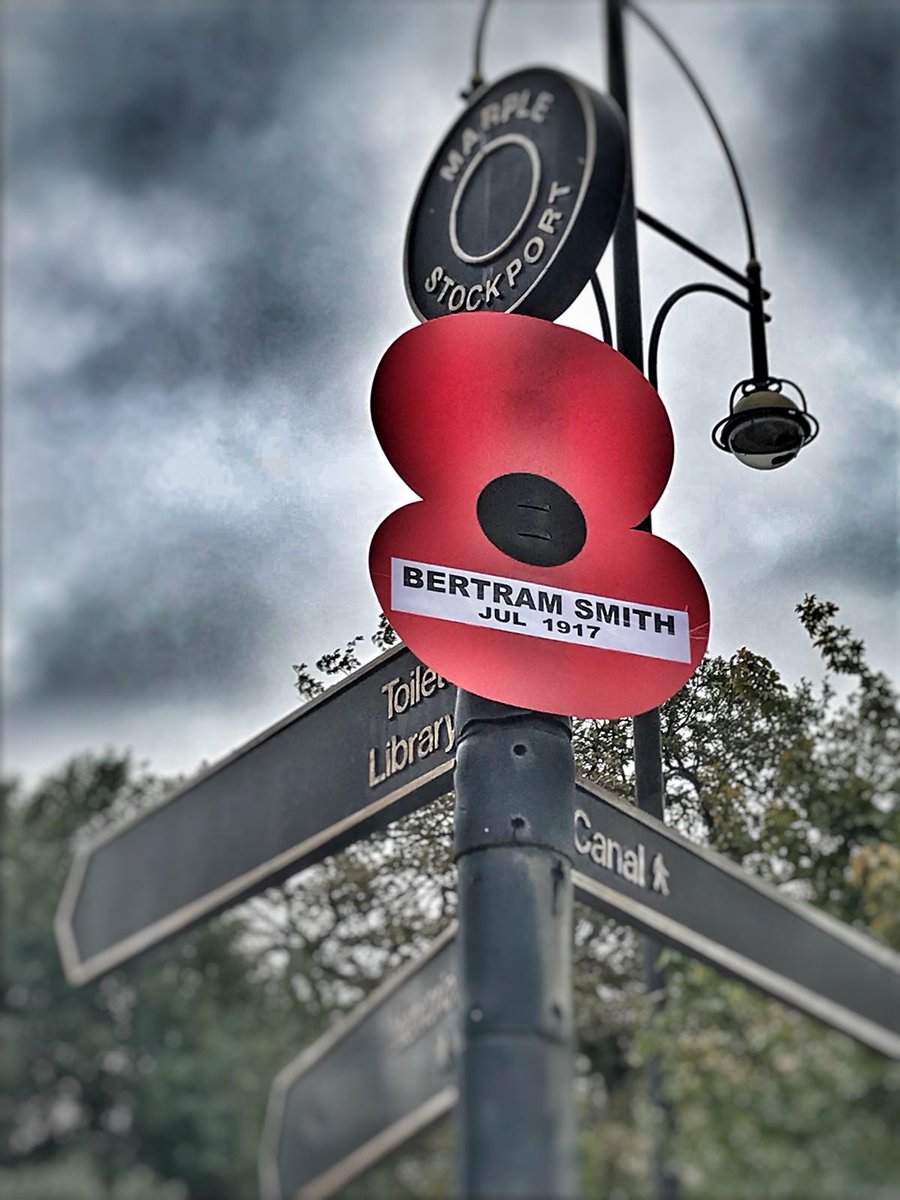 For various reasons the Poppy Appeal in Marple fell into decline last year. Jack Turnbull had taken over the lead role but sadly became ill and passed away in November 2015. Long term volunteer Ron Townley, who had organised the appeal on his own for well over 15 years was suffering from ill health and wasn't able to fill the breach left by Jack on his own, so the appeal suffered.
This year, former Marple business owner Kevin Murray took on the role of Poppy Appeal organiser for 2017 and with the help of ex-fireman Mike Openshaw and octogenarian Ron, the new team were determined to get things back on track and aim for a record breaking year.
Kevin said: "Unfortunately last year Ron was suffering from ill health and so we didn't really have much of a Poppy Appeal in Marple due to circumstances. A lot of people were disappointed but this year we are making sure there is a real Poppy presence in the town for 2017. Ron is delighted that this year he has some help and hopefully we will have a really good year.''
As well as revitalising the distribution of the poppies and collection tins to local shops and businesses, organising volunteers to man the stall in Asda and selling wreaths to local groups, the new team provided local primary schools with a 'kids pack' that featured poppy designs especially for the younger generation. They also organised a gazebo in Market Street to sell poppies on Saturday 4th and Saturday 11th November, which is the first time that has been done.
Additionally, inspired by the WWI Timeline in Marple Memorial Park (in turn inspired by the book Remembered written by local authors P. Clarke, A. Cook and J. Bintliff) the team arranged for 46 large Street Poppies to be put on lampposts in Marple, Marple Bridge and Compstall bearing the names of the men listed on the Marple War Memorial killed 100 years ago in 1917.
The Marple Website was delighted to help Kevin, Mike and Ron promote the 2017 appeal and assist their search for volunteers for Asda and for sponsors of the Street Poppies. Of course it only seemed right to sponsor the Street Poppies too, with a small donation of £20 to the RBL Poppy Appeal.
The best news of all is that the Poppy Appeal in Marple for 2017 raised a superb total of £15,237.43 for the Royal British Legion. This is an amazing sum from a place the size of Marple and the organisers have acknowledged the help of The Marple Website and also the Marple Review in promoting and publicising the appeal this year, and helping to bring in so many new volunteers to help.
Here's a video of Kevin and co-author of Remembered Jon Bintliff speaking about the 2017 Appeal:
Here's a full list of the Street Poppy sponsors:
Marple Review, The Marple Website, Marple Social and Forces Club, Marple Bridge Association, Compstall Community Association, Romiley and Marple Lions, Little Treasures, Dress Ability, Stationery Supplies, Hollins Building Supplies, Inkbox, ACM Financial Services, High Lane Garage, Marple Health, Phil and Kay Gould-Martin, Spring Gardens, Torevell Calvert, Hilary Atkinson, Marple Local History Society, Helen Winterson, SVC, Anonymous
Thank you everyone!
The Team (left to right Kevin, Ron and Mike) offer their sincere thanks to all of the above and to everyone who has helped in any way throughout the appeal.