Postcards showing what Marple & District has to offer
In 2006 we complimented our original set of postcards with eight new designs. Although published at the same time these were perhaps more accurately described as two sets of four. The first set featured two new canal scenes, the entrance to Marple Memorial Park and Mellor Church. The second set was a series of multi-view cards, each featuring five different local scenes.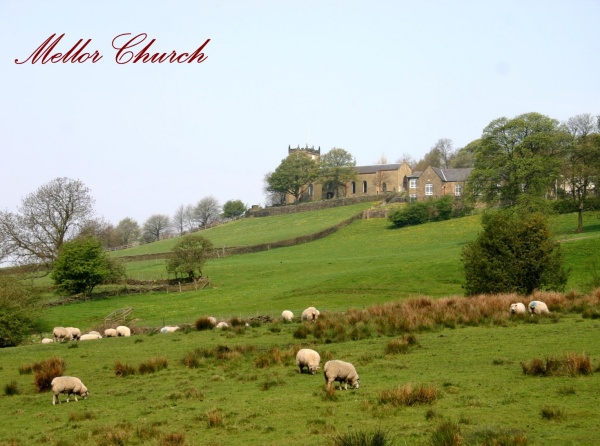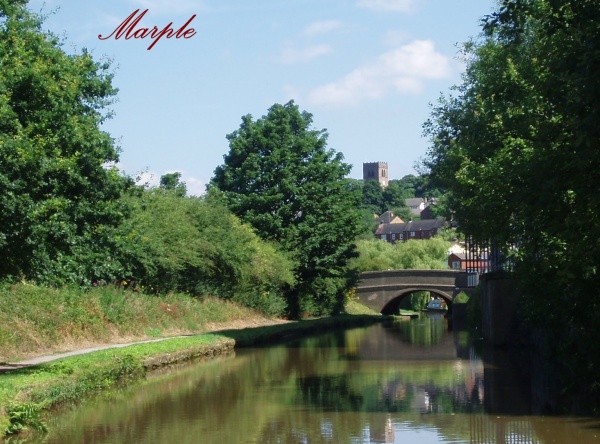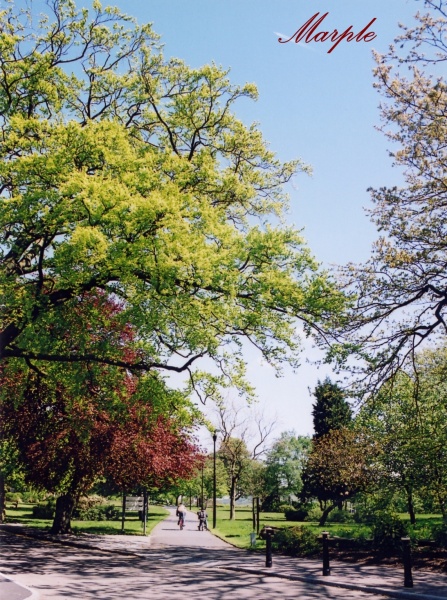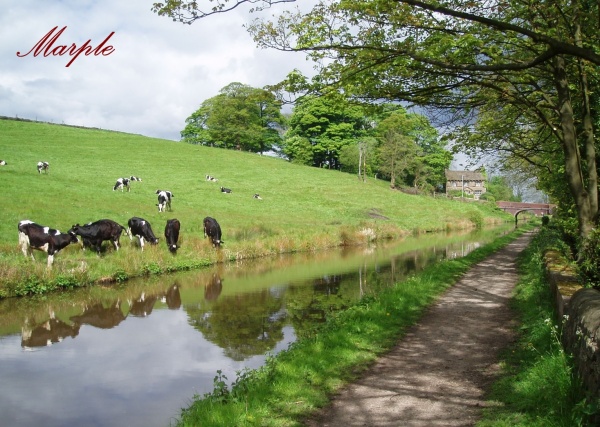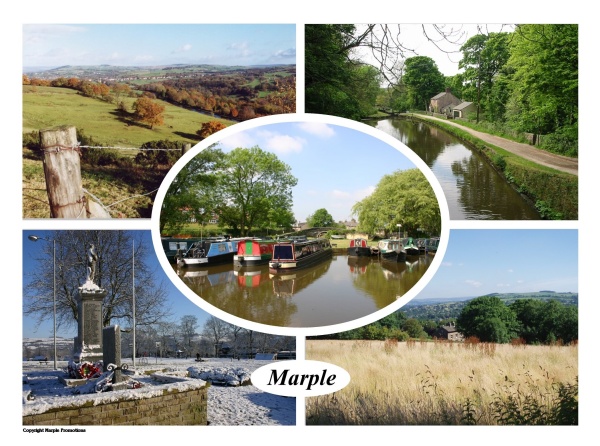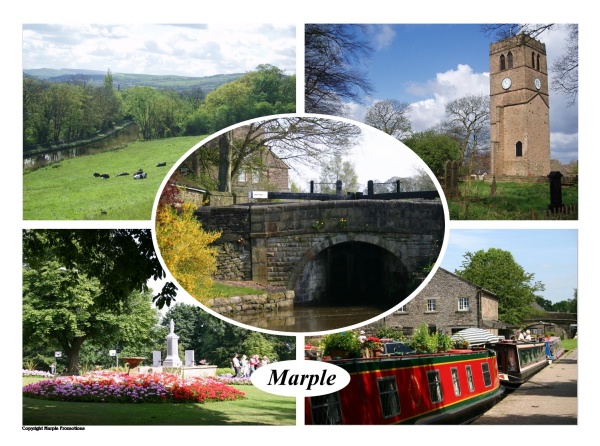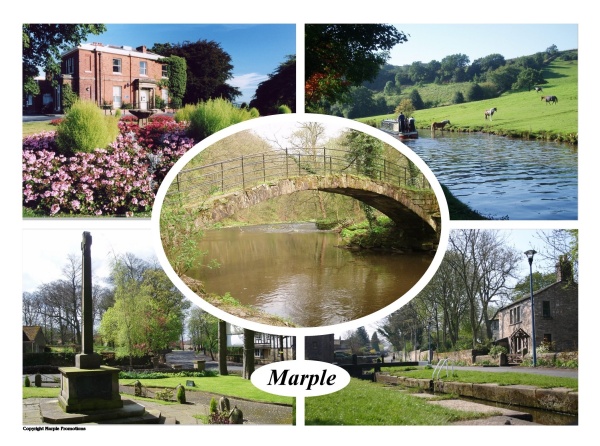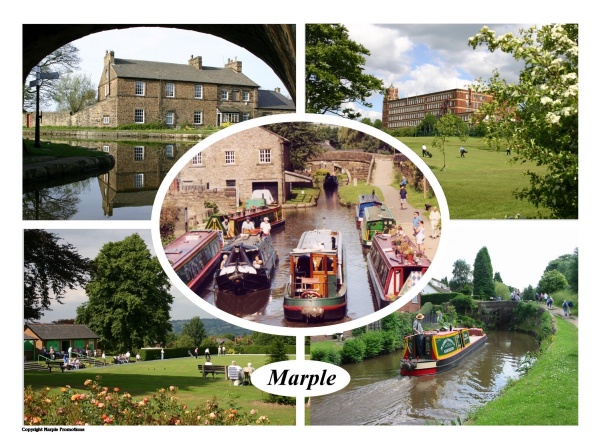 The remaining stock of these cards was donated to New Horizons, the narrowboat for the disabled based at Marple Wharf, who continued to sell them for the benefit of the charity.