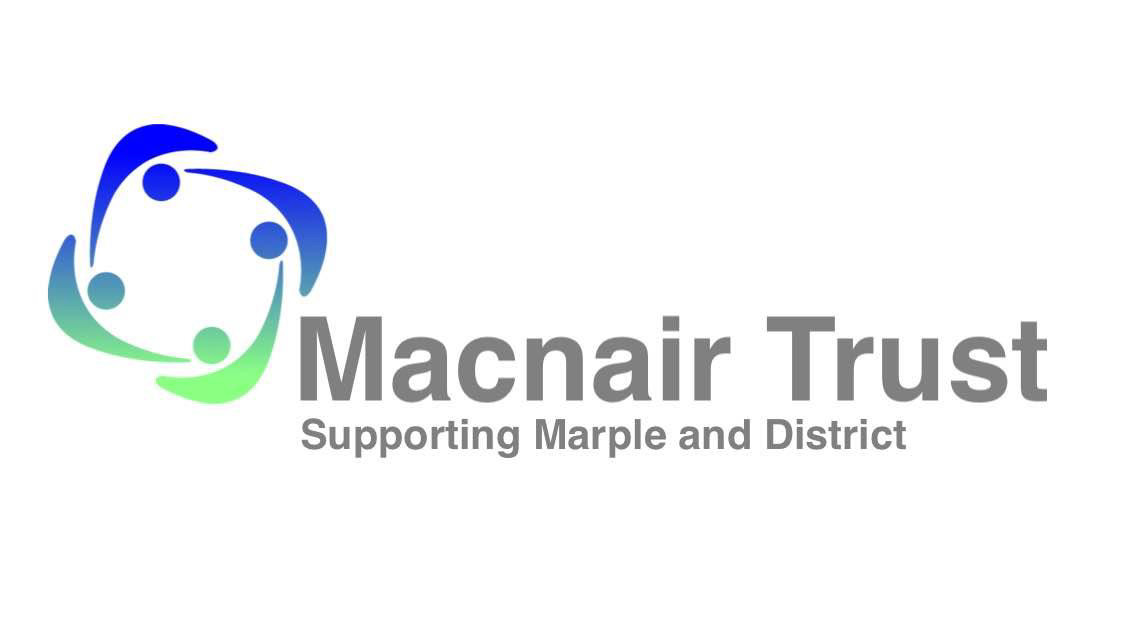 Contact Person: Mrs C L Evans (Secretary)
Address: 16 Highfield Road
Area: Marple
Town: Stockport
Postcode: SK6 7NG
Website: The Macnair Trust
Email: This email address is being protected from spambots. You need JavaScript enabled to view it.
The Macnair Trust (Registered Charity Number 503631)
The specific aim of the Trust is to support good causes in the Marple Area (this is defined as being within the previous U.D.C. boundary), the majority of the Trust's trustees must also reside within this boundary. This area includes not only Marple itself but also Marple Bridge, Mellor, Rose Hill, Hawk Green and a substantial part of High Lane.
The aims of the Trust are set out within strict guidelines but in brief the charity can support those causes which preserve the local environment, promote the arts in the locality, benefit young people and encourage activities in the interests of health and social welfare within the Marple area. If you wish to make an application to the Trust, please read our guidance document in full before you start and download our application form.
In recent years the Trust has been able to support widely varying causes such as assisting in the provision of musical instruments in local primary schools, improving facilities in local sports clubs and providing funding to local Scouts and Guides. In addition the Trust has been able to give financial support for local arts events.
Below is a link to the Trust's most recently published annual report and a brief selection of clubs and other organisations that the Trust has been able to assist in recent years:
Macnair Trust Financial Report for year ended November 2022
Objects of the Trust and examples of donations made:
Protect preserve and improve the character and amenities of Marple for the benefit of the inhabitants of Marple and of the public generally and in particular to promote the permanent preservation of lands and buildings of beauty or artistic or historical importance.
Marple Local History Society: Iron Bridge Restoration; Friends of Brabyns Park: Viewing Platform Renovation and Bronze Plaque Refurbishment.
Marple Civic Society: towards tree planting schemes and picnic tables on recreation ground; and cost of Derby Way seating.
Friends of Marple Memorial Park: towards refurbishing flower bed outside the Library for the Queen's Diamond Jubilee.
Friends of Our Valley: commissioning commemorative gate for public footpath re-designated the Queen's Diamond Jubilee Walkway.
St Martin's Church: replacement of kitchen water heater.
Rural Cultural Foundation: perspex box museum.
Revealing Oldknow's Legacy: tactile roundel plaques on waymarker posts.
Marple Wharf Project: to assist with promotion of preservation plans.
Exploratory excavation of Oldknow's Lime Kilns.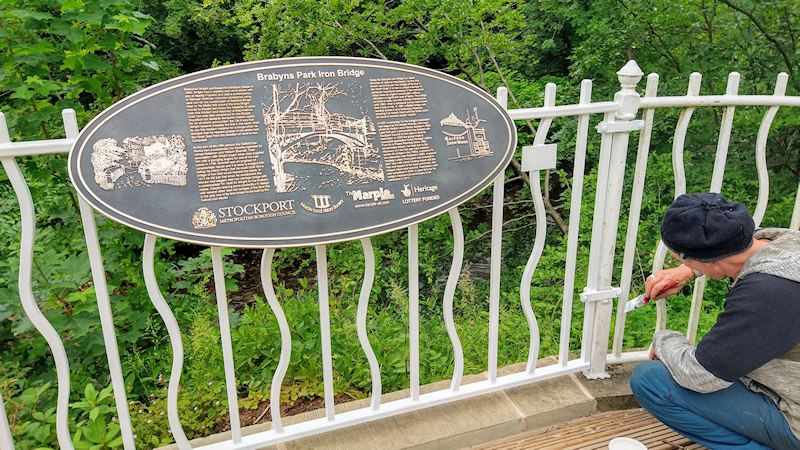 Promote the arts within or near or in relation to Marple for the benefit of the public.
Marple Arts Group: towards piano hire for John Lill Concert; sponsorship of Nigel Kennedy violin recital and of Anthony Goldstone concert.
St Martin's Church: towards costs of hire of video link and screen for organ recital.
6 local Primary schools: towards provision of musical instruments.
Sponsorship of Marple Festival.
Charles Ingham Bandroom: towards drains appeal pre-refurbishment.
Ludworth & Mellor WI: towards tuning and refurbishment of handbells.
Friends of Marple Memorial Park: Pavilion Art Project.
Mellor Parish Centre: installation of defibrillator.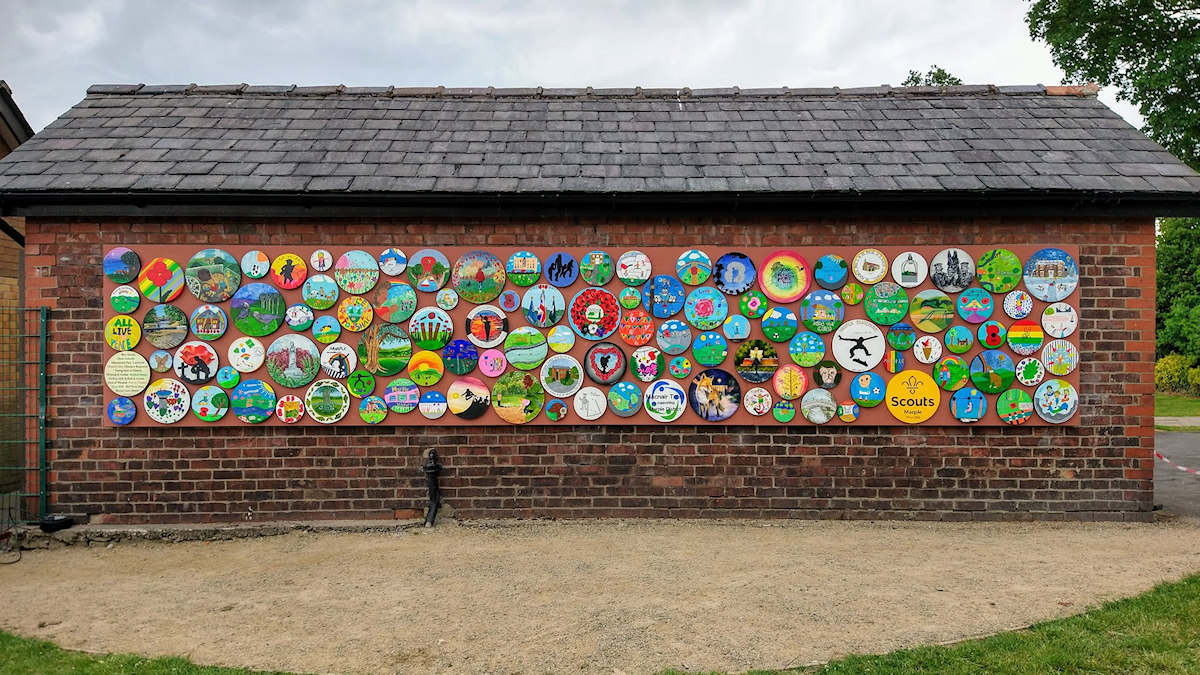 Provide facilities for and to encourage open-air recreational activities in the interests of social welfare for the inhabitants of Marple and the public generally with the object of improving the conditions of life for the said inhabitants.
Mellor Sports Club: towards costs of new clubhouse and of all-weather junior practice area.
Hawk Green Cricket Club: towards clubhouse improvements, a lift for the disabled, practice area and nets, junior section coaching equipment.
Mellor Football Club: purchase of 1 full team kit.
Compstall Cricket Club: new engine for sit-on mower, and repair of heavy roller.
Friends of Our Valley: for bird watchers' kit & feeders, and community fun day activities.
Marple Rugby Football Club: sponsorship of 2 sets of Junior Shirts.
Marple Cricket Club: equipment and coaching for juniors.
The Garden House: Interactive Breathe Sensory Trail.
Lighting for Marple Platinum Jubilee Street Party.
The relief and care of the aged of all classes suffering from the disabilities of old age or otherwise in need by the provision of housing or other accommodation.
Macmillan Cancer Relief: towards support of anonymous local residents.
St Martin's Church: towards the provision of toilet facilities for the disabled.
Music in Hospitals: to put on 6 concerts for older people in Marple Care Homes.
British Red Cross: 9 replacement heavy duty self-propelled wheelchairs.
Stockport Canal Boat Trust: PA system for New Horizons narrowboat.

Provide financial or other assistance for charitable organisations whose purposes are or include the promotion of the welfare of children or young people.
Dale Playgroup: towards cost of mobile classroom.
Marple Bujinkai Karate Club: towards equipment purchase and safety matting.
Girlguiding (Marple District): towards rebuilding HQ.
1st Marple Scout Group: towards heating system repair and towards creation of new community meeting room.
Marple Mini Youth Rugby: towards training of coaches and pitch drainage improvements; funding local school teachers to attend a Tag Rugby course.
Linnet Clough Scout Camp: purchase of two quad bikes, new refrigerator, archery & shooting equipment, high ropes for disability group, re-roofing outbuildings
MedEquip4Kids: books and equipment for breastfeeding peer support group at Marple Children's Centre.
St Mary's Catholic Primary School PTA: play cabin.
Marple Hall School: towards sewing machines for textile room.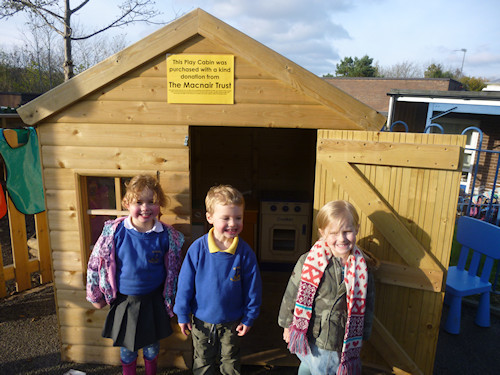 If you require further information, please contact:
The Secretary, Macnair Trust, 16 Highfield Road, Marple, Stockport, SK6 7NG.