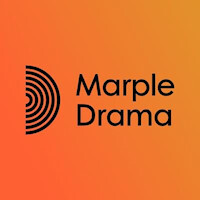 Contact Person: Naomi Radcliffe
Area: Marple
Town: Stockport
Phone: 07874 216681
Website: Marple Drama
Email: Use contact form on own web site
Facebook: Marple Drama on Facebook
Twitter: @marpledrama
Marple Drama with Naomi Radcliffe
Marple Drama's principle aim is to offer people of all levels of experience the opportunity to develop honest & truthful acting skills. This is at the absolute heart of all we do. Our acting & drama classes are designed to nurture individual talent within an inspiring and supportive group setting.
All our acting and drama classes take place in Marple, Stockport. Students are introduced to a wide range of performance methods and techniques designed to challenge and stimulate the creative process. Each session will enrich, nurture and develop student's talent, confidence and self esteem.
Our tutors are highly skilled industry professionals with extensive experience in theatre, television and radio.
As well as group based work we also provide personal drama tuition, drama school audition coaching and individual coaching for LAMDA examinations.
Marple Drama is a Marple Website Sponsor